About the Fund
Objectives
The Green Tech Fund (GTF) was established in 2020 to provide better and more focused funding support to research and development projects which can help Hong Kong decarbonise and enhance environmental protection. A total of $400 million has been allocated to the GTF.
The GTF has four features:
Clear themes – priority will be given to projects in four areas (Namely Net-zero Electricity Generation, Energy Saving and Green Buildings, Green Transport and Waste Reduction);
User friendly – each project may last up to five years, with funding up to $30 million;
Wide range of beneficiaries – apart from designated local public research institutes and R&D centres, local companies can also apply ;
Emphasis on practical application – this online platform will share and promote project outcomes to encourage further development and practical application.
The GTF has the following objectives to expedite low-carbon transformation and enhance environmental protection –
to encourage and support projects with greater prospect of realisation and commercialisation of decarbonisation and green technologies that can expedite low-carbon transformation and enhance environmental protection in Hong Kong;
to facilitate the development, trial and fine-tuning of decarbonisation and green technologies, to build up 'reference' for subsequent marketing, and to encourage wider adoption of such technologies; and
to motivate and attract more investment in R&D on decarbonisation and green technologies in Hong Kong.
GTF is open for application from the following organisations:
Local universities (including all institutions funded by the University Grants Committee)
Self-financing degree-awarding institutions registered under the Post-Secondary Colleges Ordinance (Cap. 320)
The Hong Kong Productivity Council
The Vocational Training Council
The Clothing Industry Training Authority
The Hong Kong Institute of Biotechnology
Automotive Parts and Accessory Systems R&D Centre
Hong Kong Applied Science and Technology Research Institute
Hong Kong Research Institute of Textiles and Apparel
Logistics and Supply Chain MultiTech R&D Centre
Nano and Advanced Materials Institute
incorporated in Hong Kong under the Companies Ordinance (Cap.622);
registered in Hong Kong under the Business Registration Ordinance (Cap.310); and
not a government subvented organisation nor its subsidiary (A government subvented organisation means an organisation that receives grant from the Government on a recurrent basis. The grant contributes towards the organisation's operational expenses, in exchange for its service to the public. The recurrent grant may account for the bulk of the subvented organisation's income or may just be a token contribution/sponsorship forming a small percentage of the subvented organisation's total income.)
Funding Amount and Duration
The funding amount and project duration supported by the GTF are as follows.
Designated local public research institute or R&D Centre

Local Companies

Funding per project

HK$2.5 million – HK$30 million

HK$2.5 million – HK$20 million
on a matching basis
(Applicants shall contribute at least one-third of the total project cost)

Maximum Project Duration

5 years

3 years
Application
The application deadline for the current round of application is 14 March 2023. Please read the Guide to Applicants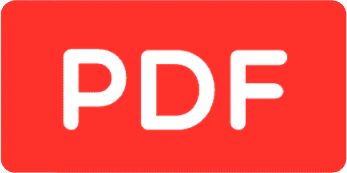 and Notes for Auditors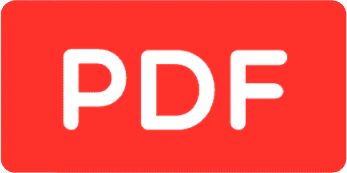 carefully before submitting an application.
The GTF Assessment Committee, chaired by the Permanent Secretary for Environment and Ecology (Environment), comprises members from different sectors including the academia, the industry, green groups and the Government. It will assess all applications for the GTF and monitor progress of funded projects.The terms of reference of the Green Tech Fund Assessment Committee (GTFAC) are as follows:
(a) in accordance with the Guide to Applicants, to consider and make decisions on –
whether an application for the Green Tech Fund (GTF) should be approved;
the amount of funding to be granted, if the application is recommended for approval; and
the terms and conditions, if any, for approving an application;
(b)to receive reports from the recipient organisations for the approved projects, and monitor the implementation of the approved projects;
(c)to review the results of the approved projects upon their completion; and
(d)to provide advice on any other matter relating to the administration of the GTF as and when necessary.
Click here for membership list of GTF Assessment Committee.
The FAQs below are for reference only. For details, please refer to the Guide to Applicants or project agreement.
1. General
2. Application preparation
3. Application submission
4. Application assessment
5. Approved applications
6. Budget
7. Benefit sharing
Useful Links
Other funding schemes of the Environment and Ecology Bureau / Environmental Protection Department: